WE OPTIMIZE ONLINE CUSTOMER JOURNEYS TO MAKE YOU MORE MONEY
---
Looptimize improves your company's online journeys through data-driven experimentation. We understand your customers and explore optimization opportunities in order to grow your revenue.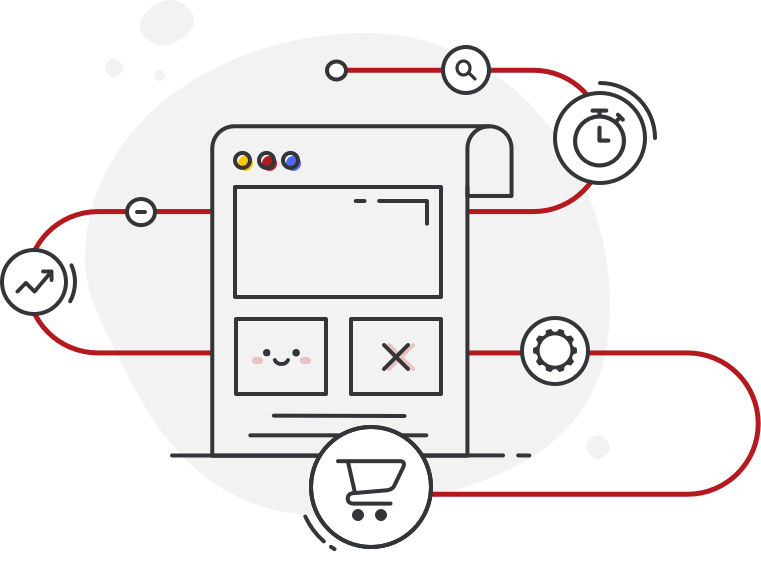 Continuous Optimization Program
Our flagship service for companies who want to take their customer journeys to the next level and boost their revenue. We'll improve your conversion rates and eliminate friction from your company's main customer journeys.

One-Time Usability Audits
(Pages or Journeys)
Shorter commitment for companies who do not have enough traffic for a full program or want to get fast answers about issues related to a specific part of their platform. We'll analyze your website pages (or journeys) and give you real solutions to fix the identified issues.
TALK TO A LOOPTIMIZE EXPERT
---
Still not sure if Looptimize is what you're looking for? Fill the form to schedule a free 30-minute call with a journey optimization expert from Looptimize. We'll analyze one page of your website or app in front of you, pointing out and explaining all friction points we can find, the stuff that's killing your conversion rate. We'll get back to you ASAP, usually on the next business day.
Looptimize's Unique Optimization Method
---
Looptimize's Unique Optimization Method
Each step in a journey requires a minimum amount of momentum to be finished. If that amount is not met, the visitor drops out of the funnel. Our mission is to build and preserve momentum whenever possible. However, all websites present visitors with actions that are difficult to carry out. We call these friction points — parts of the navigation that make it harder for visitors to keep moving towards a conversion. Looptimize's optimization methods focus on building as much momentum as possible in customer journeys through the identification and elimination of friction points.
LEARN MORE ABOUT OUR PROCESS